A conversation with Kim Albee, President of Genoo, and Bernie Borges, author of "Marketing 2.0" that explores engaging and creating leads with Social Media Marketing.
In the interview, Kim and Bernie talk about how to leverage social media in your internet marketing strategy. Within the lifecycle of social media engagement, you see how to best engage with your audience, and start building relationships with them. It takes diving in and getting involved, listening and being appropriate in the "social" setting.
Most marketers who are new to social media space treat it like a traditional advertising channel. Rather than engaging leads, they post advertisements about upcoming webinars and seminars, and try to get people within the social space to come to their site, or their events. To really get success in the online marketing realm and the social media realm, you've got to engage with providing really relevant content. Think about it. You don't walk up to a complete stranger and announce you're having a dinner party and would they like to come. You might get introduced, and then you might start a conversation and see whether you have anything in common, etc. and then you may invite them to come to a party, or to coffee, lunch, etc.
Bernie outlines the aspects of creating a relationship in the social media sphere, and how that develops -- practical steps that you can take to truly build a relationship. And when the right time is to extend invitations to a webinar or an event would be that would be appropriate to the engagement you've created within that social venue.
If you've got the concern that social media will end up taking up all your time, it's a valid concern. Understanding the appropriate level of engagement, and maintaining the discipline of how you can engage with the various social media channels, such as Twitter, LinkedIn, and Facebook, is discussed in this interview, as well as the interview with Ardath Albee, that provides a wealth of tips and strategies for using social media to listen well to your target market.
Utilizing social media in your online marketing strategies is a content-centric marketing approach. You've got to have the mindset of how to produce content that's interesting. That educates, enlightens, or entertains your audience. If you can do one of those really well with your content, you've got a way to reach and engage people in a meaningful way. When done well, your content will create relationships and build your reputation -- and that is the crux of social media marketing success.
About Bernie: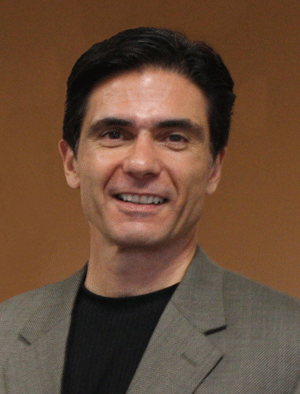 Bernie is the founder and CEO of Find and Convert, an inbound marketing agency serving small and midsize clients nationwide. Bernie is a blogger, a podcaster, a speaker and author of the book, Marketing 2.0.