(How To use Search Engine Optimization Strategies to get found!)
When most people have a need for a product or service, they jump on the internet and do a search. The majority of all searches done are on Google. Interestingly, if we expand the universe beyond search engines specifically (meaning Yahoo!, Bing, and a myriad of others), the #2 site where people are entering search terms is You Tube!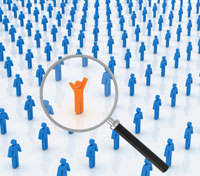 If you're not able to get yourself ranked where your target market is searching, you can run Pay-Per-Click ads and buy the placement and traffic, but that can get expensive. So if you can employ search engine optimization strategies to get your site ranked for the keywords that will deliver your perfect customers, it's worth it to put the effort in and work towards that goal.
We cover SEO on pages 11-12 of the booklet, "Effective Online Marketing In A Nutshell", and we outline how you can locate ideal keywords, and find out how well your site is ranking for them. We also cover the essential page-level factors to pay attention to.
On this page, we'll update and expand on what we started in the booklet -- so you can master SEO to the degree that you need or want to. At a minimum, you'll be asking the right questions, and ensuring that you're getting the results you should (and know it, rather than wonder).
**update about keyword meta tag: this is not used or referenced at all by Google. Yahoo! and Bing reference it. So depending upon your search goals, the keyword tag may or may not be worth including on your pages.