Why should you focus on writing DYNAMITE auto responders?
If you answered "to stay in touch with my leads," you're WRONG (although that is a great reason too).
But to pay off, your auto responders need to be more then just batched mailings to your lists.
The main goal of your auto responders - and most people miss this entirely - is segmenting the people who download your free content to find out who "your hyper responsive readers" are from "tire kickers."
You need to have calls to action of some sort in those first few emails that can allow you to see, and segment who is taking yet another step. Those who do are indicating true interest and engagement in the subject matter.
Putting together effective auto responders enables you to build these personalized relationships, nurturing leads with content they are interested in, and closing more business because you have become a trusted source of information and knowledge.
Genoo's president Kim Albee and copy writer John Fancher analyze the hows and whys of what it takes to create powerful autoresponders.
About John: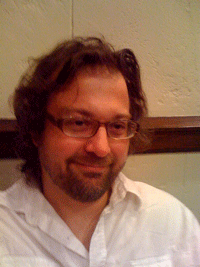 John Fancher is a copywriter extraordinaire and an expert at writing auto responder messages and followup or Lead Nurturing Sequences as you might have heard them called. With over 15 years in writing and sales. He does everything from PPC marketing, landing pages, email auto responder campaigns, white papers, free reports, newsletters, and press releases. He doesn't just do it, he's one of the best.
Specialty Products:
Online copywriting specialist. Landing pages, email campaigns, white papers, press releases.
Want to learn more?
You can't wait another day. By utilizing the tools that Marketing Automation software companies provide, you can segment and send automatically based on your contacts actions. That's the easy part.
The hard part is taking that first step and pulling your content together. To learn more about mapping content to the buying stages, head over to our interview with Ardath Albee.