Lead Nurturing (aka autoresponders or ARs) is a topic that is no longer optional. If you are growing your lead list and capturing interest, and you're interested in growing your revenue,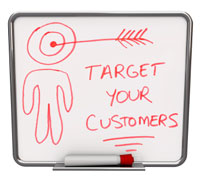 one of the acknowledged ways to do that is to make sure you follow up effectively with the leads you've got.
In the booklet, "Effective Online Marketing In A Nutshell", on pages 9-10, We provide the information that allows you to evaluate whether your Lead Nurturing is working or broken, and what actions you can take to fix it.
We also told you to come to this page for additional information that would help you put together your autoresponders, and get your lead nurturing game on! We will be updating the content here frequently, as this is a big area of learning and implementation that can make a HUGE difference in your internet marketing strategies.